Many, many years ago, back when Mr. J and I first started dating, we would always go to the same seafood restaurant.   I would always order the stuffed "whatever", cod, sole, salmon, I just love stuffed seafood.  The problem with most stuffed seafood is….. the stuffing contains cheese!  Cream cheese, Monterey Jack cheese, probably even Parmesan cheese!  Well that just isn't going to work anymore 🙁  I figured that it was time for me to learn how to make my own.  And since company was coming for dinner, that is always the perfect time to try something new…Right?
My friend Cheryl came over for dinner again, we are making it a monthly thing 😉  We had Chicken Scaloppine the first time, and then we had Greek Burgers last month.  Now would be the perfect time for a seafood meal! I had no idea how to stuff fish, and I was pretty sure that I usually had stuffed sole.  Of course, I cannot buy fresh sole here in Iowa, so I went with Shrimp and Crab Stuffed Cod.  I pulled out my trusty knife, and started cutting how I "thought" it should be done.  It worked…sorta.   It may not be as pretty as the ones they sell in the seafood section of the grocery store, but it tasted pretty darn good!
Well, everything tastes good with wine!  I am not a wine lover.  They are usually too dry for me, and I don't like the "sour" feel.  I know that is not the correct terminology, but that's how it tastes to me. But this bottle was different.  This wine was perfect!  So perfect, the two of us drank the entire bottle!  We were laughing our butts off at the strangest things, but it just made the evening that much more fun 🙂
I tried finding a new bottle of this particular wine, but no luck so far.  They do not carry it at the grocery store, and wine.com is completely sold out!  Wouldn't you know it…..I finally find a wine that I like, and I cannot get another bottle of it 🙁  I am pretty sure that we bought this wine in Napa a few years ago, and brought it back with us. Maybe I just need to go back to Napa 🙂  If you know where I can find some, please let me know…..
Did I remember to get a picture of Cheryl?  Why NO, I had half a bottle of wine!  Enjoy!
This recipe has been featured here: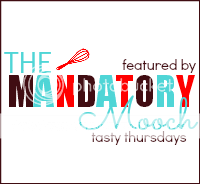 Shrimp & Crab Stuffed Cod
Print recipe
| | |
| --- | --- |
| Serves | 4 |
| Prep time | 15 minutes |
| Cook time | 30 minutes |
| Total time | 45 minutes |
| Meal type | Main Course |
Fresh cod stuffed with shrimp, crab, rice and seasonings. Perfect for a family meal or special occasion.
Ingredients
1 1/4 Pounds fresh cod or sole
4 Ounces cocktail shrimp
6 Ounce can crab meat (drained)
1 cup cooked organic white rice (or brown, your choice)
2 Tablespoons finely chopped onion
2 Tablespoons finely chopped bell pepper (optional)
2 Tablespoons mayonnaise
1/2 teaspoon paprika
1/4 teaspoon chilli powder
sea salt & fresh ground pepper (to taste)
unsalted butter (optional)
Directions
Preheat oven to 375 degrees. In a large bowl, combine the crab, onion, bell pepper, rice, and shrimp.
Add the paprika, chili powder, salt and pepper.
Add the mayonnaise.
Stir to combine everything together. Set aside.
If cod is in one large filet, cut into 4 equal portions. It has a natural indentation in the center, slice into the flesh to form a pocket. If it falls apart don't worry, we have toothpicks for that.
Scoop the filling mixture into the center of the cod filets. Use toothpicks to hold sides together if needed.
Place in a baking dish.
Optional - place a slice of butter on top of each portion.
Wrap with foil, and bake for 25 minutes.
Remove foil and bake for an additional 5 minutes, or until fish flakes with a fork.
Serve with lemon wedges.