Do you ever feel like social media has taken over your life?  As a blogger, it is a very important tool to grow your following.  There are just so many of them…..
facebook, twitter, google+, and pinterest are the ones that I am currently using.  I still have not started on instagram and stubleupon!!!  To be honest, I don't even know what stumbleupon is!
Facebook was my first foray into social media, and up until recently it was still my favorite.  Pinterest…..that is a world unto it's self.  You can loose HOURS looking at all of the wonderful pictures placed before your eyes.  Twitter is still a bit confusing to me.  Very short, broken sentences with hashtags and abbreviated words….and it moves so quickly!
I just started on google+, and I am intrigued by it.  For those of you who have never seen it; it is like facebook, but with larger pictures.  There are three rows, and the picture sizes are staggered as they move down the line.  You can comment on posts just like facebook, but you +1 instead of like.  It has circles instead of fans, and feels more like a community.  In fact, they have communities for people to join for specific interests/topics.  No games, no advertising (yet), just people sharing with other like minded people.
As you can see, this is where most of my day goes!  Luckily, I have some tasty and quick dinners that I can put together in no time 🙂  Confession, this Roast Beef Pesto Panini is not originally my idea!  Last summer Cassi and I were at Target and needed something fast for dinner.  We bought a few different types of sandwiches, mine being roast beef with pesto on ciabatta.  I took it home and quickly realized that this sandwich would be better warm.  So I pulled out the panini grill and took it to the next level!
Target no longer sells this sandwich, so I started making my own.  I do use the Archer Farms Angus medium-rare roast beef and their provolone cheese.  I have trouble keeping basil alive, so I used Giada's basil pesto.  I also really like Alessi brand, but Target no longer sells it.
Basil pesto is a strong taste for me, so I mix in a little mayonnaise to make it creamier.  I have listed it as optional in the recipe 🙂  My Italian Pasta Salad goes perfectly with this sandwich, hint hint!
What social media do you follow?  I would love to know what everyone's favorites are 🙂  Enjoy!
***I almost forgot…..you can now follow me by email!  You no longer have to worry about missing a recipe on facebook, they will automatically arrive in your inbox via feedburner 🙂  The sign up box is in the sidebar >>>
This recipe has been featured here: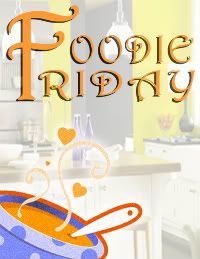 Roast Beef Pesto Panini
Print recipe
| | |
| --- | --- |
| Serves | 4 |
| Prep time | 10 minutes |
| Cook time | 10 minutes |
| Total time | 20 minutes |
| Meal type | Main Course |
Medium-rare roast beef, provolone cheese, and basil pesto, are sandwiched between two slices of ciabatta bread and melted to perfection in a panini grill!
Ingredients
1 Loaf ciabatta bread (or 4 rolls)
1 Pound medium-rare roast beef
4 Slices provolone cheese
basil pesto
mayonnaise (optional)
lettuce, tomato, onions
Directions
If using a loaf of ciabatta bread, slice into desired sized portions.
Slice each portion in half.
Spread bottom portion with pesto.
Mix with mayonnaise if desired.
Place roast beef over pesto.
Layer with cheese.
Add lettuce.
Add tomato and onion slices if using.
Top with second half of cibatta bread.
Place in panini press/grill, or place in a cast iron skillet and weigh down with a second pan.
Cook until bread is toasted, and cheese is melted.
Serve with chips, green salad, or Italian Pasta Salad.
Note
If the cheese is not completely melted in the center, place in the microwave for 10 - 15 seconds to melt it completely.
This recipe can be seen partying at these line Parties!