Tequila!  That seemed like such a simple ingredient when it was announced, but them I could not decide what to make.  I wanted something unique, and over the top, and then I started over thinking it!  My first choice was…..
watermelon margarita, one of my favorites!  Would that be too ordinary?  It didn't sound exotic enough.  So I started dreaming up some kind of chocolate tequila cheesecake.  But I could not seem to wrap my head around the idea of tequila and cheesecake…together.  Then what would I call it?  I didn't want a long descriptive name, but there was no cocktail that I could come up with that would work as a cheese cake.  See what I mean about over thinking it!

So two days before the contest begins, I finally went back to my original idea…..Watermelon Margarita Cocktail Cake!  I even made watermelon margaritas for Cinco de Mayo, so it was meant to be…
Last year I had a Cinco de Mayo party and made bundt shots for dessert.  I made watermelon margarita, pina colada, and regular margarita, the colors of the Mexican flag, and placed them each in a giant margarita glass.  This was before I even knew what a food blog was, so there are no pictures 🙁   These babies are addictive!  They are like donut holes…for adults!  Each time someone would walk across the room, they would grab another one.  So decision made, my entry in the Spiked! Recipe Challenge will be Watermelon Margarita Bundt Shots.  But what if people don't have four mini/teacake bundt pans to make them?  Well then, I shall give you options!
Option #1 Bundt Shots…..
Option #2 Bundt Cake…..
Option #3 Cupcakes…..
These are all made with the same recipe, I just used different pans and cooking times.  I probably should have added color to the glaze on the big bundt.  I was not expecting it to turn out white!  I ran out of daylight, so maybe tomorrow I will cut into the cake and sneak in a photo of the inside 🙂  The reason why I did not color the glaze for the bundt shots, is because it would have turned my fingers pink…for days!
For those of you wondering what watermelon pucker is…..
it is a sweet & sour watermelon schnapps.  If you can only find watermelon schnapps, just mix it half and half with lime juice.
Now for that cool cake pan, it is a retired Nordic Ware Chrysanthemum pan.  I bought a couple of them on ebay last year and just sent one to my mom for Mother's Day.  Any 10 – 12 cup bundt pan will work.
The taste kind of reminds me of a watermelon Jolly Rancher…..Enjoy!
Update: I came back in and posted some additional photos.  The lighting was slightly better today, and I needed individual photos to pin!
This recipe has been featured here: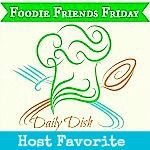 Watermelon Margarita Cocktail Cake(s)
Print recipe
| | |
| --- | --- |
| Serves | 14+ |
| Prep time | 15 minutes |
| Cook time | 55 minutes |
| Total time | 1 hours, 10 minutes |
| Meal type | Dessert |
A Watermelon Margarita, baked into a cake!
Ingredients
For the Cake
1/2 cup canola oil
4 Large eggs (at room temperature)
1 1/4 Cups super fine sugar
2/3 cups watermelon pucker
1/2 cup high-quality silver tequila
2 Tablespoons orange liqueuer (cointreau, tripple sec)
1 teaspoon salt
2 Teaspoons baking powder
1/4 cup non-fat dry milk powder
3.4 ounce package instant vanilla pudding mix
2 3/4 cups cake flour (I used Queen Guinevere Cake Flour)
For the Glaze
1+ cup powdered sugar*
1 1/2 Tablespoons watermelon pucker
1 1/2 Tablespoons high-quality clear tequila
1/2 Tablespoon orange liqueuer
Directions
Preheat oven to 350 degrees. Spray cake pan with baking spray, set aside.
Beat eggs, oil, and sugar together with a mixer.
Add the watermelon pucker, orange liqueur, and tequila, mix to combine.
Add the dry ingredients and beat until smooth, scraping the sides occasionally.
Add raspberry/pink gel food coloring, about 1/8th teaspoon, and mix until evenly colored.
Pour batter into prepared pan(s), cupcake liners. Do not fill more than 3/4s full.
Bake mini/teacake bundts for 12 minutes. Original Bundt for 47 - 55 minutes. Cupcakes for 17 - 19 minutes.
Remove from oven and allow to cool in pan for 10 minutes.
While cake is cooling, prepare the glaze. Place powdered sugar in a bowl.
Add the alcohol.
Whisk to combine until smooth.
For "Bundt Shots", dip each bundt into glaze and place on a wire rack sitting on a baking sheet.
For Bundt, place cake on a wire rack over a large plate and pour glaze over cake with a large spoon.
Move cake to a clean plate, and reuse glaze from first plate.
Allow cakes to cool completely before serving.
For cupcakes, allow to cool completely before frosting.
Pipe a ring of frosting around edge of cupcake.
Sprinkle ring with clear sugar crystals.
Fill center with additional frosting.
Trim a straw to fit in the cupcake.
Note
*Glaze- Bundt Shots will take twice as much glaze as a regular bundt cake. Double or triple the recipe for full coverage.
For the Frosting- I use my regular buttercream recipe, but substitute 2 teaspoons watermelon pucker, 1 teaspoon tequila, and 1/2 teaspoon orange liqueur for the flavorings. Color with the same gel coloring that is used for the cake.
A bundt cake will serve 12 - 16 depending on the size of your slices.
This recipe will make:
1 full sized bundt cake OR
4 pans of mini/teacake bundts OR
24 cupcakes